Super Responsive Slider Professional
WordPress Plugin for creating and managing sliders.
Features
JQuery Plugin for wordpress.
Creation and management of sliders. You can insert the sliders created within your page or post, widget or directly as HTML code.
Create your own professional and custom sliders without any css or programming knowledge.
Administration of sliders powerful and easy to use.
You can create hundreds of different and spectacular designs. You can manage slider colors, text, positions, buttons, shadows, borders and everything you need to create your own designs.
Over 40 image effects.
The sliders are responsive and adapt to any template wordpress.
Specific configuration for web, mobile and tablets. You can assign different sizes for each device.
Compatible with Google Chrome, Firefox, Internet Explorer, Opera, Safari and major browsers.
Install the plugin, activate and admin in Settings ->superpro Slider.
Download now SUPER RESPONSIVE SLIDER PROFESSIONAL for wordpress:
SUPER RESPONSIVE SLIDER PROFESSIONAL
$9,90
BEST OPTION !!!!
MEDIA PLUGINS PACK
Save more than 50%.
$29,90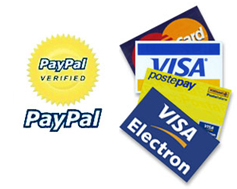 System 100% secure payment through PayPal. You can pay by credit card, PayPal or bank transfer.
VERY IMPORTANT: Once you finish purchase process in paypal site, press button "return to sales@webpsilon.com" to go to our download area. If you have any problem with download process, you can write to our support "sales@webpsilon.com.""